Milwaukee Car Accident Lawyer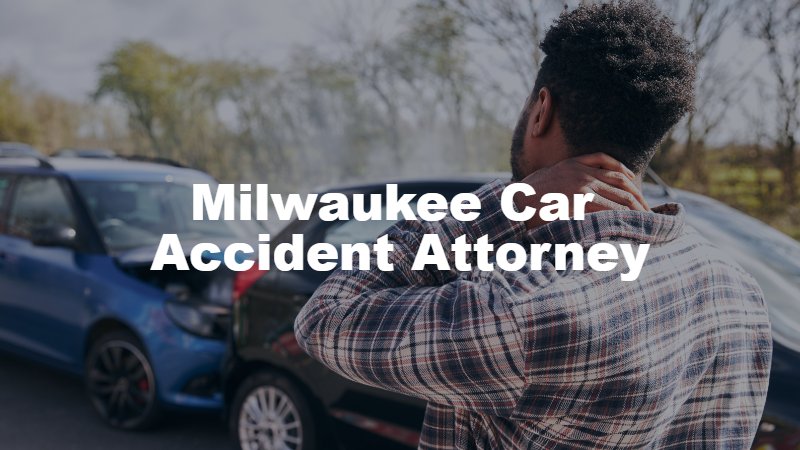 Have you been injured in a car accident? Negligent drivers are responsible for thousands of car accidents that leave individuals like yourself injured.
At Mingo & Yankala, S.C., we can help. Our Milwaukee car accident lawyer and car accident team are here to answer any car accident question you have and to provide you with aggressive legal representation. We will help you understand how your medical bills will get paid and what to do about your wage loss.  If you retain our law firm to represent you on your injury claim, and you are having problems getting paid for the damage to your car, we will handle your property damage claim free of charge.  Once you have reached a healing plateau we will discuss with you what your case is worth and the steps we will take to obtain a top-dollar settlement for you.
Car Accident Case Results
At Mingo & Yankala, we have recovered millions of dollars on behalf of clients who have been injured in motor vehicle collisions.
We recovered $3,225,000 for a client after a semi-truck collided with their parked car.
We recovered the policy limits of $500,000 for a client injured in a North Central Wisconsin car accident.
Our team recovered $450,000 on behalf of a client who was rear-ended while turning into a driveway
$210,000 for the passenger of a car where the driver lost control of the vehicle and left the roadway.
We secured $205,000 for a client who was rear-ended while lawfully stopped.
Call (414) 273-7400 for a free no-obligation consultation or use our Contact Form and we will get right back to you.  We would love to hear from you.
Car Accident Resources
The Right Car Accident Attorney Makes a Difference
If you or a loved one have been hurt in a car accident, it really does make a difference in what law firm you hire.  It makes a difference in how you are treated and it almost always makes a big difference in how much compensation you will recover.  We recently settled a case for 8 times what our client's first attorney told him to take.  At Mingo and Yankala, our Milwaukee personal injury attorney and accident team provide each injury client with the same great legal representation that earned us the AVVO Clients' Choice Award two years in a row.
At Mingo & Yankala:
You will have an award-winning Wisconsin trial attorney personally handle your case. You will never be passed off to a junior attorney or associate.
Founding attorney Mark Mingo is experienced at trial and has handled more than 1,000 personal injury claims.
In every case we take, we dedicate the time, effort, and resources necessary to be successful.
You pay absolutely nothing unless we win.  This allows clients to hire a great Milwaukee car accident lawyer without worrying about how they will pay for our services.
We offer our unique Personal Injury Guarantee.  If at any time in the first 30 days you are unhappy with our services, you are free to take your case to any other lawyer.  No fees, no costs charged, no questions asked.
If you or a loved one has been injured in a car accident, call Mingo & Yankala today. We will protect you and your family and obtain the full compensation you deserve.
Do I Need a Milwaukee Car Accident Lawyer?
If your case is small, meaning you only made one or two visits to the doctor, you may be able to handle that case on your own.  Just contact our law firm and we will let you know.
If your case involves more than a couple of visits to the doctor after your car accident, it is almost always in your best interest to hire an experienced car accident lawyer.  Insurance companies are sophisticated in handling injury claims.  Their business model is to keep expenses as low as possible and one of those expenses in your personal injury claim.
At Mingo & Yankala, our Milwaukee car accident lawyer and car accident team will even the playing field for you.  Insurance companies know and respect us.  This allows us to obtain great recoveries for our clients.  Attempting to handle your car accident claim on your own can be a mistake.  This is what one of our clients had to say after he attempted to settle an injury claim for himself and his wife following an accident:
"Mark Mingo was able to procure a settlement over 18 times what the insurance company offered to settle our injury claim, and we were able to resolve our claim through mediation rather than having to endure a trial. After my experience dealing with the insurance company for almost 3 years, my advice is to at least consult with Mark about your case and as soon as possible after the incident occurs."
How Our Milwaukee Car Accident Lawyers Can Help
Dealing with the aftermath of a car accident can be a frustrating experience. Doing so after suffering a serious injury can make it even more difficult.  At Mingo & Yankala you will receive our award-winning legal services to take care of every aspect of your legal claim from start to finish.  This allows you to focus your time and energy on your recovery.
Our Milwaukee car accident lawyer and car accident team will:
Promptly answer all of your questions throughout the entire legal process
Conduct a thorough investigation to determine all legal sources of recovery
Help you get the medical care you need
Accurately calculate all damages pertaining to your case
Retain investigators and relevant experts to support your claim
Gather critical evidence and medical records
Negotiate with the insurance company on your behalf
Take the case to trial if necessary
Your best opportunity to obtain a top-dollar settlement, without having to go to court, is to hire a law firm with the experience and skill to take your case to trial if necessary.  Insurance companies are very experienced in handling injury claims and they know the real trial attorneys from the pretenders.  At Mingo & Yankala we have gained the respect of the insurance companies and their attorneys.  This helps each client we represent obtain a great personal injury recovery.
While our office is located in the East Town neighborhood of Milwaukee near the Milwaukee River and Lake Michigan, we are available to help anyone who lives in or is injured throughout the city and state.  This includes neighborhoods such as:  Avenues West, Bay View, Brewers Hill, Bronzeville, Clarke Square, East Side, East Town, Harbor District, Historic Third Ward, Marquette, Menomonee River Valley, Riverwest, Walker's Point, West Town, Wauwatosa, and many other areas and smaller neighborhoods within neighborhoods.  If you are unable to travel to our office, we can come to you or arrange virtual meetings.
What Causes Milwaukee Car Accidents?
The overwhelming majority of car accidents in Milwaukee are caused by careless or negligent drivers and other preventable hazards. Negligence in car accidents refers to the failure to act with appropriate or reasonable care, such as a motor vehicle driver's responsibility to operate a vehicle in a way that prevents collisions. According to traffic accident data from the State of Wisconsin Department of Transportation, 115,694 total car accidents were reported in 2020 alone. The following are common issues associated with automobile accidents in Milwaukee, Wisconsin:
Driver errors. Drivers can make many different mistakes behind the wheel that result in car accidents. These include speeding, driving under the influence of drugs or alcohol, drowsy driving, distracted driving, violating traffic laws, making illegal or unsafe turns, failing to yield, running red lights, and reckless driving. All drivers in Wisconsin must carry minimum amounts of car insurance to pay for at-fault accidents.
Dangerous vehicles. Some car accidents are caused by mistakes that the vehicle owner made before getting on the road – such as carelessly failing to maintain a roadworthy vehicle. Poor vehicle maintenance and defective automobile parts can cause car accidents in Milwaukee due to equipment breakdowns in transit. The responsible party, in this case, could be the owner of the vehicle, a negligent auto mechanic or an auto part manufacturer.
Hazardous road conditions. The city and state governments are in charge of road maintenance, inspections, and upkeep in Milwaukee, Wisconsin. If the government fails to properly maintain a public road, it can fall into a dangerous state of disrepair, with hazards that can cause accidents such as potholes, uneven shoulders, missing guardrails, and malfunctioning traffic lights. After this type of accident, you may be able to file a claim against the government for compensation.
Determining the cause of your car accident in Milwaukee is one of the first steps toward recovering financial compensation and holding someone accountable for the wreck. If you aren't sure who is at fault for your auto accident, our attorneys can investigate. We will send investigators to the scene of your crash, interview eyewitnesses, obtain cell phone records, hire qualified experts and take other steps to get to the bottom of what caused your car accident.
What Are the Most Common Types of Car Accidents in Milwaukee?
At Mingo & Yankala, our Milwaukee car accident attorney and vehicle accident team have successfully represented victims of all types of car accidents.  Some of the most common car accidents on Wisconsin roads include:
Impaired driving accidents
Reckless driving and speeding accidents
Hazardous road accidents
We have represented Wisconsin accident victims in many other kinds of car accidents as well.  If you or a loved one have suffered an injury in a car accident in Milwaukee, or anywhere in Wisconsin, please give us a call or use the contact form below.  A consultation is always free and our car accident lawyers would love to hear from you.
What Are the Frequent Injuries Associated With Milwaukee Car Accidents?
Motor vehicle collisions are among the leading causes of unintentional injury and death in Milwaukee and the entire State of Wisconsin.  The truth is that traffic accidents can lead to a wide range of injuries from severe and catastrophic injuries such as:
Back and neck injuries
Severe burns
Internal organ damage or bleeding
Broken bones, fractures, and dislocations
Disfiguring facial injuries and scars
Crush injuries
Lacerations
Sometimes injuries from car accidents in Milwaukee and throughout Wisconsin can be difficult to diagnose and can take days or weeks to manifest themselves.  We work closely with each client and with their doctors so that we have a full understanding of all injuries our clients have sustained in their car accidents.  Some injuries, such as a soft tissue injury or mild brain injury, can be difficult to detect and can be missed by many lawyers and doctors.  Remember, there is no substitute for experience when picking your Milwaukee car accident lawyer.
Is Wisconsin a No-Fault Car Accident State?
No. Wisconsin, like most states, Wisconsin follows a fault-based system for determining financial responsibility for losses in car accidents. This means that the person or persons who caused or was responsible for the crash are liable to pay damages. Because of this, Wisconsin has auto insurance minimums set by law.  In Wisconsin, all drivers in Wisconsin must carry a minimum of $10,000 for property damage, $25,000 for injury or death to one person, and $50,000 for injury or death to multiple people. It is up to you or your car accident lawyer to prove that the other driver is at fault for your accident before you can collect benefits from his or her insurance company.
Wisconsin's Comparative Negligence Law
It is also important to understand how your car accident may be affected if you are found to be partially responsible for the accident. Wisconsin uses a modified comparative negligence system to deal with these types of situations. Under this law, you can still recover compensation for your car accident, even if you were partially at fault for the accident, as long as you are found to be less than 51% at fault for the accident. However, the amount of compensation you can recover will be reduced by your degree of fault. 
For example, if you are found to be 25% at fault for an accident and suffer $100,000 in damages, your compensation would be reduced by 25%, or $25,000 in this example. You could still seek the remaining $75,000 in damages against the defendant. 
However, it is important not to admit fault for an accident or to say anything that could be misconstrued, such as "I'm sorry." While you might think you may have contributed to the accident, you may not be aware of all of the factors that may have affected the accident, such as defective auto parts or the other driver's impairment. 
Obtaining Maximum Compensation for Your Injuries
You only have one chance to get it right.  Many accident victims have come to our office after accepting a settlement, either on their own or through an inexperienced lawyer, that did not provide them with the full compensation they are legally entitled to.  Once you settle, an insurance company will have you sign a Release which makes it very difficult, if not impossible, to reopen your case if you later learn you did not obtain the full compensation you were entitled to.
At Mingo & Yankala, our Milwaukee car accident lawyer and car accident team will make sure that you obtain the top-dollar settlement you deserve.  When you hire experienced and compassionate injury lawyers, you are able to focus on your recovery while your car accident team does the rest.
Depending on the nature of the accident, we may work to recover the following damages:
Car accidents can cause significant harm or damage. There are various categories of damages for which you may be able to seek compensation, including:
Economic Damages 
Economic damages are those losses you suffer that can be quantified. There may be objective evidence that can establish the cost of these losses, such as an estimate, invoice, bill, or receipt. Common types of economic damages car accident victims in Wisconsin sustain include:
Damage to their vehicle 

Medical expenses

Future medical expenses

Rehabilitation 

Travel to and from medical appointments

Lost wages

Reduced earning capacity

In-home services
If you lost a loved one in a car accident in Wisconsin, you may be able to seek compensation for their final medical expenses, as well as burial and funeral expenses.
Non-Economic Damages 
Another category of damages you may have suffered is non-economic damages. These damages cannot easily be quantified. Nevertheless, the law recognizes your right to recover compensation for them. Non-economic damages that car accident victims in Wisconsin may suffer include:
Pain and suffering

Emotional and mental distress and anguish

Loss of companionship

Reduced quality of life

Loss of enjoyment of life

Inconvenience
Punitive Damages 
The last category of damages you may be able to recover is known as punitive damages. While economic and non-economic damages are intended to compensate the victim and make them "whole" again, punitive damages are intended to punish the defendant. These damages are rare and only awarded in the most egregious of cases where the court wants to prevent similar behavior in the future. While punitive damages are not typically awarded in car accident cases, they may be awarded in some cases in which the defendant acted recklessly, such as when engaging in street racing or drinking and driving. 
Your Wisconsin auto accident attorney will work diligently to identify all of the damages you have suffered and who is responsible for your injuries. If your damages exceed the value of the at-fault driver's car insurance, your lawyer can investigate other potential paths of compensation. 
The value of your car accident case is something that we can discuss with you further during a free case review. Although each case is unique and comes with it's own set of challenges and facts, our lawyers understand how to handle car accident cases.  We have recovered many six-figure and seven-figure settlements and judgment awards for past clients. This includes $3,225,000 for a truck accident case, $1,710,000 for a motorcycle accident and $1,412,500 for another motorcycle accident. Our Milwaukee car accident lawyers are prepared to build a strong case and demand maximum compensation on your behalf, no matter what it takes.
What Is Wisconsin's Statute of Limitations for Car Accident Claims?
The statute of limitations is a law in Wisconsin that places a maximum time limit on the ability to file a lawsuit.  In Wisconsin, generally, you must act within three years of the date of the crash (with certain exceptions), according to Wisconsin Statute 893.54.
If you don't discover your injuries until later, such as several days after the accident, you will have three years from the date of discovery or reasonable discovery to file a car accident claim.  There is also an exception for injured minors; these victims have three years from the date that they turn 18 to file personal injury claims.
Additionally, certain types of claims may have shorter or longer statutory windows.  For instance, if you are filing a wrongful death lawsuit for the death of a loved one in a fatal car accident in Wisconsin, you have two years from the date of the decedent's death.  If you wish to file a report against a government agency, you will only have 120 days from the date of your auto accident.  Due to this, it is important to speak to an attorney as soon as possible to avoid missing your statute of limitations.
What to Do After a Car Accident in Milwaukee
If you are involved in a car accident, there are steps that you should take right away to protect yourself and strengthen a potential insurance claim.  It is important to start thinking about your future and financial recovery immediately after a crash.
If possible, take the following steps as a car accident victim:
If you are able to, pull your vehicle over in a safe place and check yourself and others involved for any injuries.
If anyone is injured or there appears to be more than $1,000 worth of property damage, call 911.
While you wait for the police, exchange information with the other driver.
When the police arrive, give them your side of the story but don't admit fault.
Take plenty of photographs and videos while you are still at the scene of the car accident.
Speak to any eyewitnesses who are at the scene of the crash. Get their names and numbers.
Get medical attention at a local hospital in Milwaukee immediately.
Contact your own car insurance company to file an immediate accident claim.
Do not rush into a fast insurance settlement for your car accident case. It may take days, weeks or months for the full extent of your injuries to manifest.
Call a car accident lawyer in Milwaukee for assistance in documenting your injuries, finding medical treatment and negotiating for fair financial compensation.
Our Milwaukee car accident attorneys are always available to help crash victims put their lives back together.  We will do everything we can to help you build a strong claim to financial compensation by avoiding common mistakes and guiding you through the recovery process.  When in doubt, call us at (414) 273-7400 after a crash for immediate legal assistance.
Milwaukee Neighborhoods Served
Bay View | Brewer's Hill | Clarke Square | Concordia | Cooper Park | East Town | Harambee | Halyard Park | Harbor View | Havenwoods | Haymarket | Hillside | Historic Mitchell Street | Historic Third Ward | Jackson Park | Lincoln Village | Lindsay Heights | Lincoln Village | Lower East Side | Martin Drive | Menomonee Valley | Merrill Park | Murray Hill | North Division | Old North Milwaukee | Riverwest | Sherman Park | Silver City | Story Hill | Thurston Woods | Triangle | Upper East Side | Walker's Point | Washington Heights | Washington Park | Westown | Whitefish Bay | Wilson Park | Yankee Hill
Hire an Experienced Milwaukee Car Accident Attorney
Car accidents are among the most common causes of injuries and fatalities in Milwaukee and throughout Wisconsin.  Our car accident lawyers know exactly how to present your claim to the insurance company to obtain the top-dollar settlement you deserve.  We also know where to look for insurance if the other driver is uninsured.
If you have been injured in a car accident in Milwaukee or anywhere in Wisconsin, we would love to hear from you.  Please call our law firm (414) 273-7400 or contact us online today. We will gladly review your case and answer all of your questions. You never pay us anything until we obtain a recovery for you.