Milwaukee Mesothelioma Attorney
Have you recently been diagnosed with mesothelioma? Are you having trouble coping with the emotional devastation of your diagnosis? Are you worried about what your future might bring as a result of your illness and the overwhelming financial responsibility that comes with it?
If you have been diagnosed with mesothelioma, you may have the right to financial compensation. However, asbestos and mesothelioma cases are far more complicated than many people realize. You need a Milwaukee injury attorney who will fight for your rights during these devastating times.
At Mingo & Yankala, S.C., our experienced Milwaukee mesothelioma lawyers can help. Our attorneys have significant experience handling mesothelioma claims, access to medical experts, and are ready to help you stand up to the company responsible for your diagnosis. We are ready to listen, call today at 414-273-7400 so that we can begin working on your behalf.
Our Qualifications
When you have been diagnosed with mesothelioma after being exposed to asbestos, you need the right legal representation. Mesothelioma cases can be lengthy, complicated and expensive to litigate. The law firm that you choose must have both the experience and the resources necessary to properly handle your case. At Mingo & Yankala, S.C., our Milwaukee mesothelioma lawyers have spent our entire legal careers helping those who have been injured as a result of negligence.
We treat every client as though they are our only client
We are dual-certified in Civil Trial Law and Civil Pretrial Practice Law by The National Board of Trial Advocacy
Our firm received AVVO's top rating of 10 "Superb"
We are AV Preeminent Rated by Martindale-Hubbell
Our firm has received the AVVO Clients' Choice Award
We work on contingency
We are available for home or hospital visits
Our firm offers virtual consultations via Zoom
What Causes Mesothelioma?
Mesothelioma is a debilitating type of lung cancer that is most often caused by asbestos exposure. From the early 1940s through the 1970s, asbestos was used regularly when building homes. This means that many construction workers and other types of employees were routinely exposed to asbestos over the years. These homes may have been silently exposing the owners to asbestos over the years as well. Asbestos was widely used in auto parts and other types of manufacturing as well.
If you have been diagnosed with mesothelioma and are unsure whether you were exposed to asbestos in your home or line of work, it may be in your best interests to reach out to an experienced asbestos/mesothelioma attorney for a free consultation.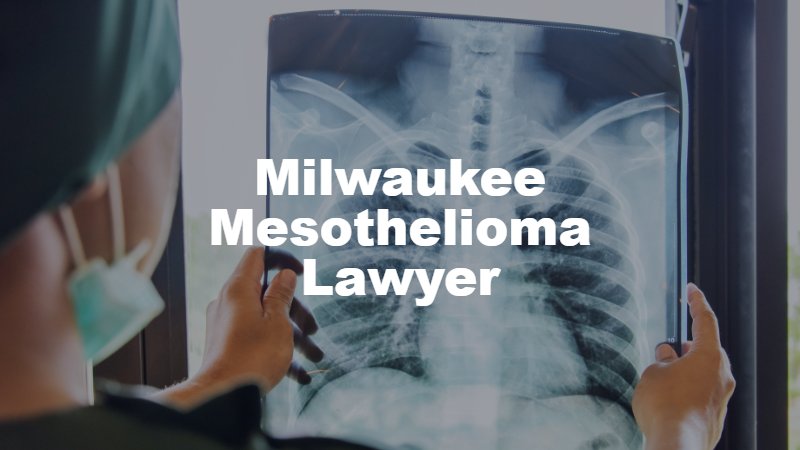 Who is Liable for Your Asbestos Exposure and Mesothelioma Diagnosis?
Liability in mesothelioma cases means that an entity, usually a company or corporation, is legally responsible for the injuries that resulted from asbestos exposure. Most, but not all, mesothelioma cases come from occupational exposure, coming into contact with asbestos while on the job. Employers and governments have a duty to provide safe working conditions for employees, warn them of dangers and provide safety equipment and training.
In Milwaukee alone, there have been dozens (more likely hundreds) of sites where known asbestos exposure has occurred including:
AO Smith Corp.
ACandS
Allis-Chalmers Corporation
Aqua Chemical
Armstrong Cork Co.
Building Service Industrial Sales
Butler Yard
Case High School
Caterpillar Tractor Co.
Charmin Paper Co.
Downey Community Building
Forest Home Avenue School
General Electric
Holy Cross Parish
Horlick high School
Inland Steel Products
JI Case High School
Johnson Insulating Co.
Joseph Schlitz Brewing Co.
Kearney and Tracker Corp.
Kenosha County CourtHouse
Lloyd Street School
Louis Hoffman Co.
Marquette University
Milwaukee Hospital
National Lock
Port Washington Power House
Oak Creek Powerhouse
Oshkosh Residence Hall
Pioneer Terminal
Port Washington Powerhouse
S. Louis Hoffmann Co.
Schlitz Brewing Co.
Southeast Wisconsin Products
Sprinkmann and Sons Corp.
St. Luke's Hospital
St. Joseph's Convent
St. Luke's Hospital
State Fair Team Track
Trinity Hospital
Union Grove High School
Universal Insulation Co.
Wausau-Mosinee Paper
Depending upon where and how the exposure occurred, any business, manufacturer or local government may have a legal responsibility to compensate you for your illness. While money cannot reverse your diagnosis, it can cover costly medical bills and help secure the future for your family.
Contact a Milwaukee Mesothelioma Lawyer Today
Your mesothelioma diagnosis may be overwhelming right now. However, with the right treatment and medical care, you may have a long future ahead of you. Do not let the liable party get away with what their negligent actions have done to your health, your well-being, and your family.
Your asbestos/mesothelioma lawyer at Mingo & Yankala, S.C. will work tirelessly to ensure that they are brought to justice. Schedule your free, no-obligation consultation when you call our office at 414-273-7400 or fill out our quick contact form.