Milwaukee Rideshare Accident Lawyer
Milwaukee motor vehicle accidents involving Uber and Lyft vehicles are more complex than those involving typical passenger vehicles. In addition to insurance companies, victims have to deal with massive corporate entities and complicated insurance issues involving exactly what the driver was doing at the time of the accident, among many other things.
Whether you have been injured in an Uber or Lyft accident as a passenger or as an occupant of another vehicle, we can help untangle the legal and insurance process. Contact the Milwaukee rideshare accident lawyers at Mingo & Yankala, S.C. at 414-273-7400 to schedule your free case review.
Why Select Mingo & Yankala, S.C. For Your Ridesharing Accident Case?
Mingo & Yankala, S.C. is prepared to help you navigate the office complex waters of rideshare accident claims. Here are a few reasons why our firm is the ideal choice for your Uber or Lyft accident case:
Our Milwaukee personal injury lawyers are trial attorneys. We have no interest in turning out insurance settlements one after another. We hope to recover full compensation for every client, even if it means bringing your case to trial.
We have considerable experience in insurance defense. Our unique insight into the processes and protocols of insurance companies will help you better prepare for how they may handle your rideshare accident claim.
Our attorneys work on contingency, so you do not have to worry about the costs of hiring an attorney until we win your case.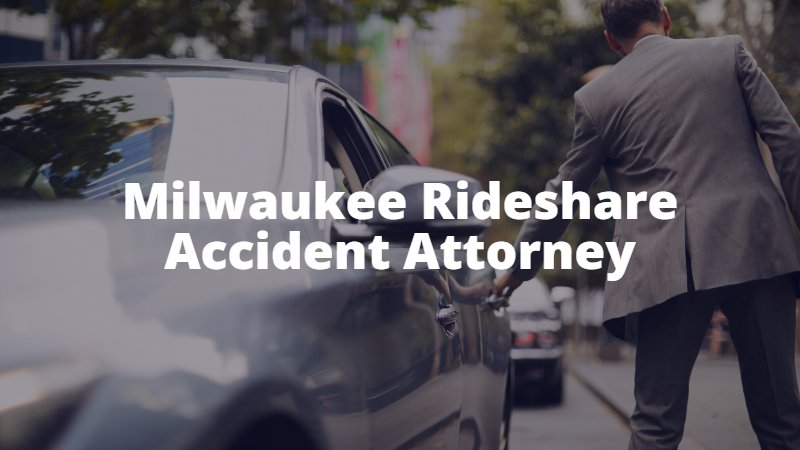 What Makes Uber and Lyft Accident Claims So Complex?
Rideshare accident claims involving Uber or Lyft are often more complicated because there are multiple insurance companies involved in cases like this. Uber and Lyft lift provide their drivers with million dollar auto insurance policies. However, these policies are only in effect during specific times. These include:
When the driver is in driver mode
When the driver is waiting for a passenger
When the driver is traveling to pick up a passenger
While the driver is transporting the passenger
If your rideshare accident occurred outside these windows, then the rideshare's insurance company is more likely to attempt to deny your claim or pay out less than you may need to move forward.
For these reasons, it is important that you have an experienced rideshare accident attorney working on your personal injury case. Remember, the insurance company is going to do everything they can to reduce the amount they are obligated to pay you, no matter which insurance company you file a claim with. Make sure to protect yourself by having your Milwaukee rideshare accident attorney handle the negotiations on your behalf.
Meet With a Rideshare Accident Lawyer in Milwaukee
Rideshare accident claims can be complicated. However, that does not mean that you should not go after the compensation that is rightfully yours. Our team of dedicated Milwaukee Uber/Lyft accident lawyers at Mingo & Yankala, S.C. can help you fight for full and fair restitution. Schedule your free, no-obligation consultation with an accident lawyer today. You can reach us by phone at 414-273-7400 or through our online contact form.