Milwaukee Rollover Accident Lawyer
Rollover accidents in Milwaukee cause devastating injuries. In severe cases, vehicles may roll into oncoming traffic or strike trees and signs. Some victims have tragically been ejected out of the vehicle.
If you or a loved one has suffered serious or catastrophic injuries in a negligent rollover accident, contact Mingo & Yankala, S.C. Our award-winning Milwaukee rollover accident attorneys will work to secure the compensation you deserve.
Call and schedule a free case evaluation today by calling (414) 273-7400. Our dedicated legal team will happily meet with you at your home, the hospital, or virtually.
How Do Vehicle Rollovers Occur?
A rollover occurs when a vehicle tips over or flips onto its side or roof.  While any passenger vehicle can roll over under the wrong circumstances, they occur most frequently with SUVs and pickup trucks.  SUVs and pickups have narrower track widths and a higher center of gravity than passenger vehicles, making them especially susceptible to rollover accidents.
The most common causes of vehicle rollovers include:
Side-impact collisions with another vehicle
Collisions with a curb or guardrail that cause the vehicle to flip or tip over
Sharp turns or unsafe speed on curves
Rollover collisions are especially dangerous for motorists for a few key reasons.  One, during the act of rolling, tipping or flipping, occupants are often ejected from the vehicle, even when they are wearing their safety belt.  Two, the roofs of many vehicles are not designed well enough to bear the full weight of the vehicle when it flips over.  This results in the roof crushing down onto occupants.  When this occurs, it often causes catastrophic injury and death. A Milwaukee personal injury lawyer can help.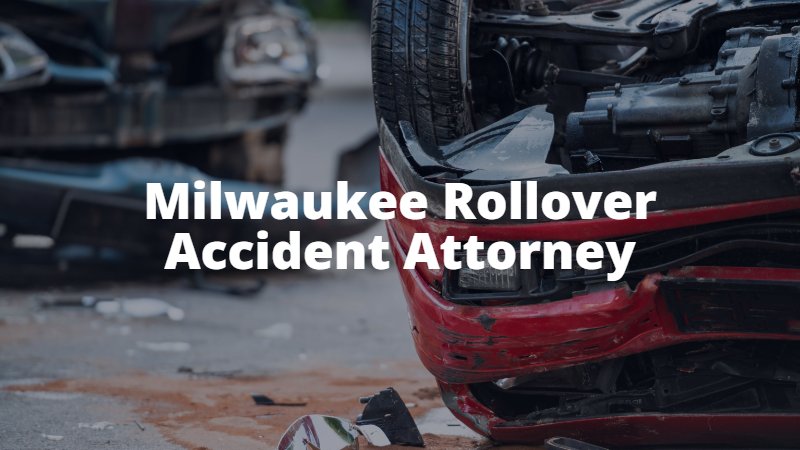 Are Rollover Accidents Common in Milwaukee?
Rollover accidents are frightening and dangerous, causing severe injuries and major property damage. According to the Insurance Institute for Highway Safety (IIHS), in the last reporting year:
14 percent of fatal passenger car deaths involving two or more vehicles are due to rollover accidents.
For single-vehicle crashes, rollover accidents were responsible for 29 percent of all passenger vehicle deaths.
If you have been hurt in a rollover accident, contact our Milwaukee rollover accident attorneys immediately to discuss your legal options.
Call and Schedule a Free Consultation With Our Milwaukee Rollover Accident Attorney
When you or your loved one has been injured in a car accident in Milwaukee, you need a personal injury firm that will put your best interests first.  At Mingo & Yankala, S.C.,  we understand the issues involved in vehicle rollovers and how to build strong cases on behalf of our injury clients.
If you or a loved one has been injured in a rollover accident, our Milwaukee rollover accident lawyers will work tirelessly to recover the damages you deserve, including:
Full compensation for medical expenses
Lost wages if you are unable to work
Loss of future earning capacity
Pain and suffering damages
Emotional distress
Loss of enjoyment of life
Possible punitive damages
Every case is unique. Contact our rollover accident lawyers in Milwaukee and schedule a free evaluation of your case to discuss your next steps. You can contact us by clicking here or calling (414) 273-7400.