Milwaukee Distracted Driving Accident Attorney
Every time they get behind the wheel, drivers are legally responsible for operating their vehicles in a reasonably safe manner.  Unfortunately, drivers all over the country do not take this responsibility seriously and drive distracted.  Distracted driving is a serious threat to road safety and hundreds of thousands of people are injured as a direct result each year.
At Mingo & Yankala, S.C., we believe that negligent distracted drivers should be held accountable for the injuries they cause.  If you or a loved one has been hurt in a distracted driving collision, our Milwaukee distracted driving accident attorneys can help.
We have over 35 years of experience handling Milwaukee motor vehicle accident cases and understand all the complex insurance and legal issues involved in distracted driving cases.  Call us Mingo & Yankala today at (414) 273-7400 to discuss the details of your case today or fill out our online contact form.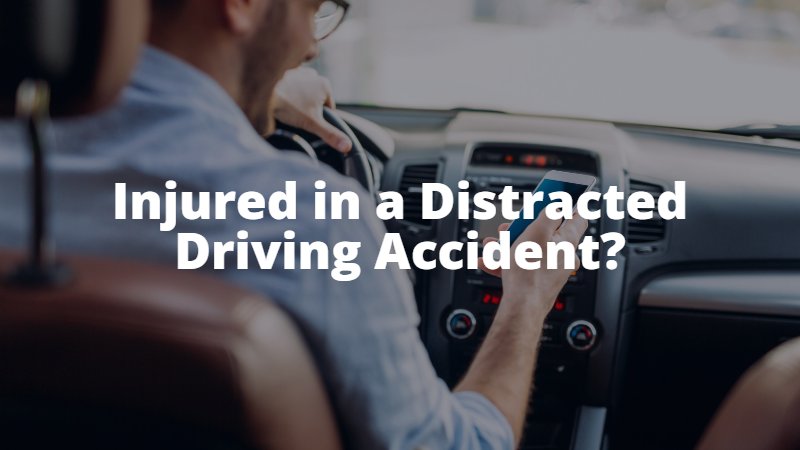 How is Distracted Driving Defined in Milwaukee?
In Wisconsin, distracted ( or inattentive driving ) is defined as being occupied or engaged in an activity, other than driving, that interferes with the person's ability to drive the vehicle safely.  Motorists take their attention off the road for any number of reasons, but some of the most common distractions include:
Carrying on conversations with passengers
Settling children, usually in the back seat asking for snacks or arguing
Dealing with pets, especially if they are not in a carrier
Adjusting controls, including changing the music or the temperature
Eating or drinking
Daydreaming
Applying makeup
Smartphones, however, are by far the most common and problematic distraction.  Texting, maps or GPS use, and many other applications can take a driver's eyes, hands, and attention away from the road for a significant amount of time.  As distracted driving has increased exponentially with the omnipresence of smartphones, the State of Wisconsin has expanded inattentive driving laws to include advancing technology, prohibiting:
Composing or sending an electronic text message or email
Posting on Facebook
Tweeting
Snapchatting
Despite the laws, distracted driving continues to be a persistent danger on the roads, claiming 3,142 lives in the last reporting year.  If you or a loved one has suffered injuries due to a distracted driver, seek the counsel of our distracted driving attorneys today. Our Milwaukee injury attorney can evaluate your case and provide important insight into the best course of action.
Proving Liability in Distracted Driving Cases
As previously mentioned, drivers have a legal duty to operate their vehicles in a reasonably safe manner.  If they engage in activities that distract them, they have breached this duty and may be legally responsible for the injuries caused by an accident.
Despite the laws that are in place, however, proving that a driver was distracted, and therefore at fault for the crash, can be difficult.  However, a Milwaukee accident attorney can conduct a thorough investigation into the circumstances surrounding the collision and collect crucial evidence such as:
Cell phone records to prove that a cell phone was in use at the time of the crash
Eyewitness testimony
Police reports
Tire tread marks
and many other forms of evidence
Contact Our Distracted Driving Accident Attorneys in Milwaukee Today
At Mingo & Yankala, S.C., we believe in a personalized, honest approach to representing clients. If you or a loved one Our Milwaukee distracted driving accident lawyers work hard to understand the full extent of your injuries, how they affect your day-to-day life, and any future medical implications resulting from the collision.
If you or a loved one has sustained injuries due to a distracted driver, you may be entitled to recover compensation for your losses.  While every case is different, compensable damages may include:
Full compensation for medical expenses
Lost income if you are unable to work
Loss of future earnings
Pain and suffering damages
Emotional distress
Contact Mingo & Yankala, S.C. today at (414) 273-7400 for a free, no-obligation consultation.