Milwaukee Premises Liability Attorney
Premises liability cases include a broad range of cases where injuries occur due to unsafe property conditions. Often this can include injuries caused by premises that do not comply with the state or local building code or adjacent walkways or parking lots that are not properly cleared of ice and snow.
If you or a loved one have been hurt on someone else's property, we invite you to contact a reputable Milwaukee premises liability lawyer at Mingo & Yankala, S.C. today to determine whether you have grounds for a claim. We have had significant success with premises liability claims and have secured six and seven-figure recoveries for our clients. To speak with our award-winning, proven Milwaukee personal injury attorney, contact our firm today.
Call us at (414) 273-7400 now. We're ready to hear your story.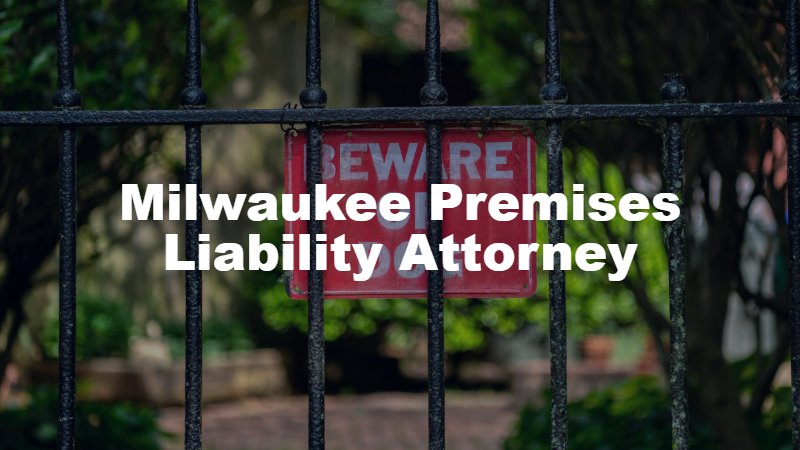 Why Choose Mingo & Yankala, S.C.?
Choosing the right premises liability attorney to is one of the most important decisions that you can make after an injury.  At Mingo & Yankala, S.C., we have a level of experience and a record of success that is virtually unmatched in the state of Wisconsin.  We believe that we are uniquely qualified to handle complex premises liability cases and always put the interests of our clients over our own.
Attorney Mark Mingo began his career defending insurance companies before transitioning to the plaintiff's side. This means that we have a unique understanding of insurance companies' processes and how they may approach your case.  This is especially true in premises liability cases such as slip and falls and negligent security cases.
Our Milwaukee personal injury lawyers have handled thousands of personal injury cases and successfully recovered millions of dollars in settlements and verdicts for our clients.
Instead of becoming a larger firm, we have chosen to remain a boutique firm which allows us to provide our clients with a personalized approach to their legal representation.  We maintain a small caseload so that we can devote all of our efforts and resources into getting the best possible results for clients.
Common Types of Premises Liability Lawsuits
There are many instances in which it may be appropriate to file a premises liability lawsuit. Essentially, any type of accident that occurs on someone else's property could result in a premises liability claim.  These include:
Swimming pool accidents
Trampoline accidents
Inadequate maintenance
Escalator accidents
Elevator accidents
Ladder accidents
Defective conditions on the premises
Snow and ice accidents
Of course, this list is not exhaustive and there are many other situations where an injured person may have a claim.  If you were injured on another person's property as a result of a dangerous condition, it is in your best interest to speak with an attorney.  An attorney can investigate the facts surrounding the incident and let you know if you have a case.
Wisconsin Premises Liability Laws
Wisconsin law WI Stat § 101.11 is unique in that premises liability cases may be controlled by what is known as the "Safe Place Statute." The Safe Place Statute is unique to Wisconsin and requires that premises controlled by the statute be maintained in a condition as safe as the nature of the premises reasonably permit.
In these cases, the plaintiff must prove:
That they were a welcome visitor to the property
That there were dangerous conditions on the property
That the owner had ample opportunity to remedy the conditions
That the conditions led directly to the injury
In many cases, the property owner or lessee may be legally responsible for an injury in a premises liability case.  However, in other cases, it may be a third party or contractor.  At Mingo & Yankala, S.C., we have a deep and personal understanding of these issues.
Attorney Mark Mingo was severely injured in a premises liability case after a janitorial service company created a dangerous condition by washing the floors in our office without posting wet floor signs or notifying our staff.  Mr. Mingo was able to recover compensation from the janitorial company's insurer for the resulting orthopedic surgery that the injury led to.  Additionally, this case made the building safer for all employees and visitors as the company is now very vigilant in posting warning signs when performing any work that may create dangerous conditions.
Compensation in Premises Liability Claims
Damages refer to the losses that an injury victim suffers as a result of injury.  In premises liability cases, damages are typically divided into two categories: economic damages and non-economic damages.
Economic damages are financial and include more easily calculated.  Economic damages include both past and future medical expenses, lost wages, diminished earning potential in the event that the injury impacts your ability to work, property damage, and other financial losses that may occur as a result of your injuries.
Non-economic damages include losses that are not easily quantifiable such as:
Pain and suffering
Emotional distress
Lost quality of life
Loss of household services
Disfigurement
Scarring
Damage to your reputation
Inconvenience
Properly valuing your case is one of the most important roles that an attorney has.  After an injury, you only get one chance to recover compensation.  If you don't have a full understanding of how the injury has affected your life and how it will do so in the future, you accept a settlement offer that is inadequate for your needs.
Speak with our Milwaukee Premises Liability Lawyer
Our firm has made several significant recoveries in premises liability claims. In one case where a client fell down an unsafe open stairway, we went to trial and recovered $462,737.48 for our client. In another case where a client fell down an improperly lit stairway, we recovered more than $1 million.
At Mingo & Yankala, S.C., we have a deep understanding of the law involved and how insurance companies defend these cases.  If you or a loved one were injured as a result of a dangerous condition on another's property, we can help.  Contact us today for a free, no-obligation consultation with our Milwaukee premises liability attorney.