T-Bone Car Accidents in Wisconsin: Who is At Fault?
T-bone car accidents, also called side impact collisions, occur when one car crashes into the passenger side of another creating a "T" shape. The most common cause of T-bone accidents is a driver turning directly in front of oncoming traffic.
T-bone car accidents are one of the most deadly accident scenarios along with head-on collisions.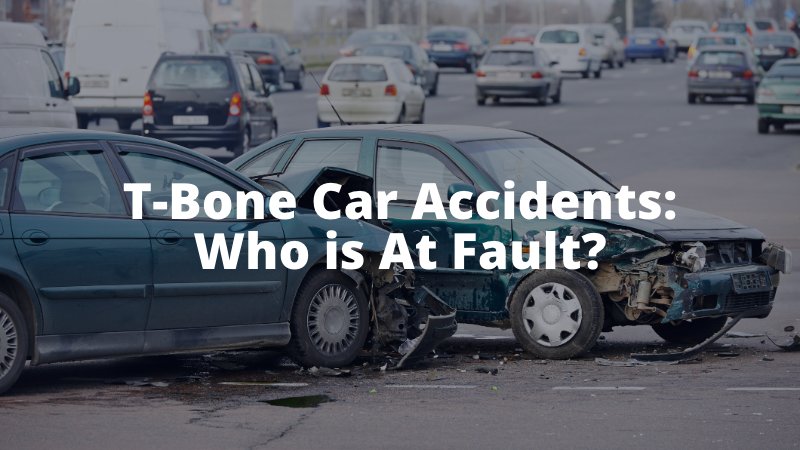 Reasons for T-Bone Car Accidents
Reasons for T-bone accidents vary, but many are caused by driver error. Negligent drivers may:
Drift into an adjacent lane and sideswipe another vehicle;

Drive under the influence of drugs or alcohol;

Drive distracted;

Drive while drowsy;

Turn left into traffic without yielding to an oncoming driver;

Ignore a traffic sign or signal and make an illegal left turn; 

Drive too fast for the weather conditions; or

Ignore a traffic sign or signal and collide with a turning vehicle.
Some circumstances are outside of a driver's control. T-bone accidents may be the result of:  
Defective car parts;

Faulty shop repairs; or

Poorly designed road construction.
Our Milwaukee car accident lawyers thoroughly investigate collisions to determine accident liability. Investigations sometimes reveal multiple parties share responsibility for a T-bone car accident. 
Determining Fault After a T-Bone Car Accident
Evidence and how that evidence is interpreted is what determines fault after a T-bone car accident. Car accident evidence is collected by the police, insurers, and personal injury attorneys. 
The police are responsible for filing an accident report which includes their own observations, any eyewitness information, and details provided by those involved in the accident. The police will also take notes regarding vehicle damage and the accident scene.
Sometimes drivers will admit fault to the police, or the police can easily determine fault. This is not always possible.
Insurance companies will also conduct a review of car accident evidence. Insurance companies are for-profit organizations. Therefore, adjusters will attempt to shift blame for a car accident or avoid a substantial payout whenever possible. 
How Personal Injury Lawyers Establish Fault Following a Car Accident 
It is crucial an injury victim retains an attorney immediately after their T-bone car accident. This will give their attorney ample opportunity to collect and preserve as much accident evidence as possible.
T-bone car accident evidence may include the following:
Eyewitness accounts;

Video footage;

Police reports;

Vehicle damage; and

Medical records of any injuries.
Your Milwaukee personal injury lawyer will build the strongest claim possible on their client's behalf using all available evidence. They will also handle any insurance company correspondence.
Having an attorney deal with the insurance company eliminates the possibility of client misstatements that could lead to claim denial, blame shifting, or an insufficient claim settlement.
Contact an Experienced Milwaukee Car Accident Attorney Today
Regardless of fault, the first step after any T-bone car accident should be to get medical and police assistance. T-bone accidents cause serious injuries and medical care should never be delayed.
Once you are stable, do not hesitate to call an experienced Wisconsin car accident attorney like those at Mingo & Yankala. Our attorneys can answer your accident claim questions and start working on your case right away.
Evidence disappears with time, and eyewitness accounts become blurred. Call Mingo & Yankala and schedule a complimentary claim review now.