Negligent Maintenance in Wisconsin Truck Collisions
Truck drivers, trucking companies, and maintenance providers must comply with all applicable Federal Motor Carrier Safety Act regulations pertaining to maintenance. The federal government recognizes the potential danger that large trucks pose to other motorists. Those involved in the trucking industry are required to comply with various rules set out to protect the safety of others including maintenance requirements.
If an accident occurs and negligent maintenance is to blame, the truck driver or other parties may be responsible for paying for the damages the victim incurred. Keep reading to learn all about this common cause of truck accidents. You can also call Mingo & Yankala, S.C. at 414-273-7400 for immediate assistance with your case.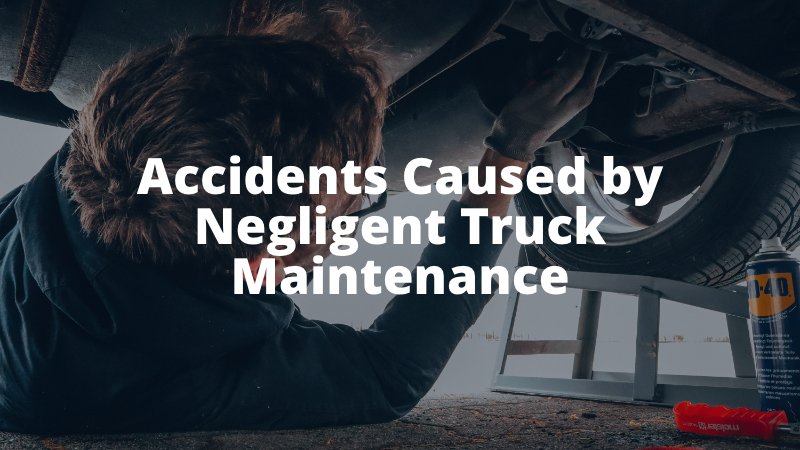 Maintenance Rules Trucking Companies Must Follow
Under Federal Motor Carrier Safety Administration (FMCSA) regulations, truck drivers and companies are required to:
Regularly inspect, maintain, and repair their vehicles
Inspect and verify parts to ensure the safe operation of the fleet
Keep accurate and detailed maintenance records
Produce maintenance records on demand
Truck drivers specifically have a number of responsibilities related to maintaining their vehicle under these regulations, including:
Making pre-trip inspections to discover potential maintenance issues
Monitoring the condition of the truck on the road
Checking the cargo and the vehicle during the first 50 miles of travel
Checking the cargo and the vehicle again after three hours, driving 150 miles, or changing duty status
Writing an inspection report at the end of each work shift
Common Negligent Maintenance Problems
Some of the common mechanical issues that give rise to negligent maintenance claims include:
Tires
Because commercial trucks travel so many miles, tires wear out more quickly than they do on passenger vehicles. Worn tires are more likely to cause blowouts on the roadway and make the driver lose control of the vehicle, so it is critical that tires are regularly inspected and replaced.
Brakes
Brakes are a critical component of any vehicle but especially for commercial trucks that require greater strength and a longer braking distance to come to a complete stop. Failing to regularly add fluid can also cause the air brakes to fail.
Lights
Missing tail lights or brake lights can make it difficult for other motorists to see commercial trucks in the dark, so it is important that they are working and in good condition.
Windshield Wipers
If windshield wipers are not in good condition, truck drivers may have low visibility during inclement weather and be more likely to crash.
Couplings
Truck maintenance companies must regularly examine couplings and coupler plates for signs of wear or damage. When these components fail, the trailer can separate from the truck, creating a dangerous situation.
Who Is Legally Responsible for Negligent Truck Maintenance?
The trucking industry is made up of several parties. Various people and entities may be responsible if negligent truck maintenance causes an accident. Some of the potentially liable parties may include:
The truck driver if they fail to conduct required inspections or do not have a problem inspected once they notice an issue
The trucking company, which is responsible for the negligence of its workers, as well as for the maintenance of its fleet
Third party maintenance providers if they failed to properly service the truck
Contact an Experienced Truck Accident Lawyer
If you were injured in a truck accident, reach out to an experienced attorney at Mingo & Yankala, S.C. for help. We can investigate the crash, gather evidence, and handle your claim while you focus on your recovery. Complete our online contact form or call us at 414-273-7400 to get started.